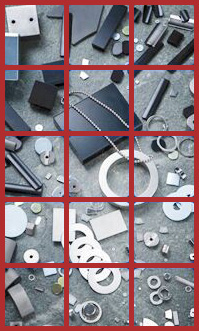 Precision Magtech Corporation is the leader in the specification, design and fabrication of magnetic products and assemblies in China, with more than 15 years experience in magnetic materials and components specialized in manufacturing magnets, combined with R&D, production and sales.
As a magnetic materials application technology expert, Precision Magtch Corporation has advanced magnet material properties analysis facilities, professional analysis software and experienced senior technical engineers to help our customers better select the appropriate magnetic materials. We also can make various magnetic components as per customer request. We commit to the ESI (early supplier involvement) mode, which will help customers shorten product development cycles, reduce cost and improve product performance and quality.
Our Products & Services:
• Permanent Magnets: NDFEB, ALNICO, SMCO, FERRITE, Rubber Magnets
• Magnetic components and assemblies
• Mould design and manufacture
• Early supplier involvement (ESI) technical support
Technical capabilities:
• Magnetic material design, testing and certification
• Professional R & D team, customized products to meet customer request.
Quality Assurance:
• The full range of magnet material testing and analysis equipment
• Professional magnetic properties inspection methods, to ensure products meet the expected requirements
• Strict quality management system certified by ISO9001